As Frederick Douglas said, reading frees your mind and with a free mind all things are possible.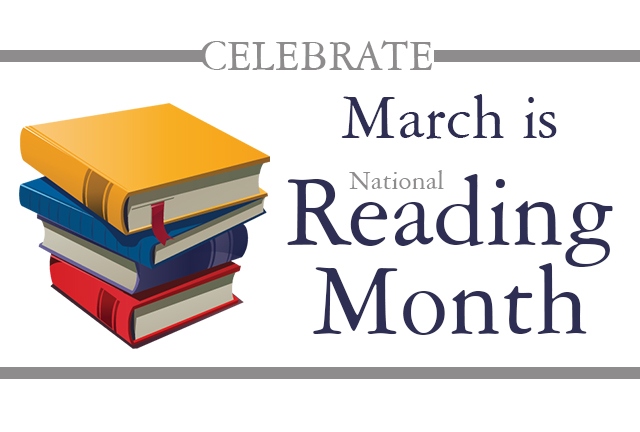 The importance of early literacy cannot be underscored.  From this a child's life is opened to that child's maximum potential.  Some ideas for promoting this invaluable skill are found here:
https://www.leapfrog.com/en-us/learning-path/articles/march-is-national-reading-month-even-if-you-dont-readyet
It seems rather charming to me that March was chosen in the United States as a way of honoring the work of Dr. Seuss.   I have recently read a biography of this gentleman and cannot say enough good about his work and the imprint it has left on countless millions.  You don't have to be Horton to give a hoot!  Here's a list of 17 ways you can encourage literacy and otherwise celebrate this month:
17 easy and enjoyable ways to celebrate National Reading Month
Happy and good reading to one and all!
In the interim, please consider this.  In the United States there is a worse epidemic to consider than the coronavirus.  It is our mass failure to teach our children to read well or even adequately.  The fundamental importance of this is expressed well here along with a look at what we may want to possibly do about it:
"In the preamble to his 'Bill for the More General Diffusion of Knowledge,' Thomas Jefferson argued that a healthy natural rights republic needed 'to illuminate, as far as practicable, the minds of the people at large.' A 'liberal education' provided 'without regard to wealth, birth or other accidental condition or circumstance' would render Americans worthy of such a government and outfit them to be guardians of the 'sacred deposit of the rights and liberties of their fellow citizens.' "
Please see the Hamilton Flourishing site's report entitled Early Public School Literacy Failures: A Denial of Civil Rights at:
https://hamiltonflourishing.org/
P.S.  Watch for the pending release of several volumes of poetry coming soon in an easy e-reader format and other publication possibilities soon-ish….